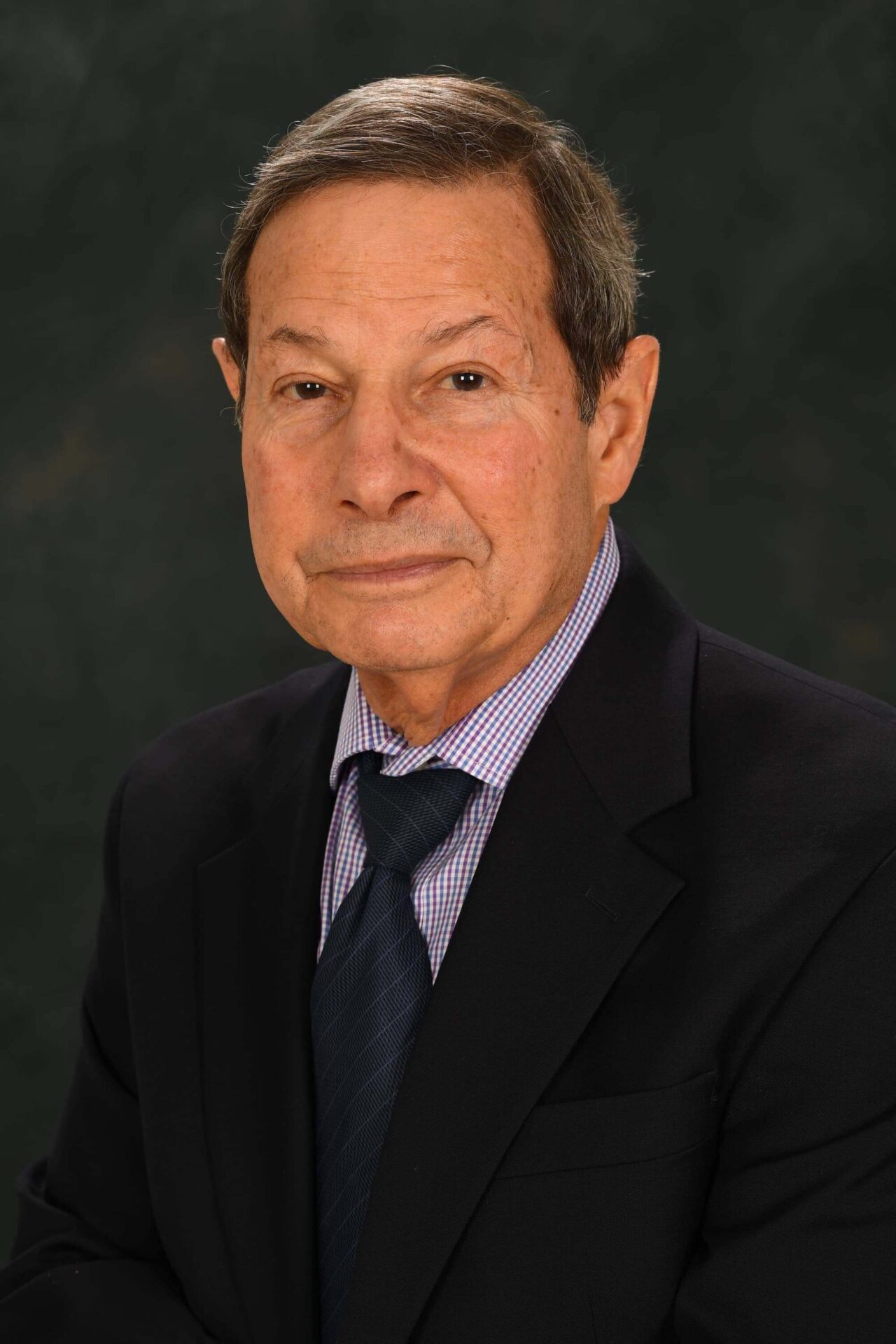 Dr. Mark E. Goldberg
Dr. Goldberg has been a practicing optometric physician in Coral Springs for over forty years. He obtained his undergraduate education at the University of South Florida and later attended optometry school at the New England College of Optometry. After graduation, he completed an internship at the State University of New York, Optometric Center, specializing in children's vision and visual perception problems.
Dr. Goldberg is a member of the College of Optometrists in Vision Development, specializing in children's vision disorders. He was also a participant in "Infant See," a project to diagnose and treat vision problems in infants. Later he was awarded the "Broward County Optometrist of the Year" due to his commitment and expertise. Dr. Goldberg served as a member of the advisory committee for the Broward County School system on learning disabilities in children and was also a chairman of the Lion's Eye Bank of South Florida.
Dr. Goldberg has been a resident of Coral Springs since 1975 and has been active in many community projects. His interests outside of optometry are numerous. He has enjoyed seeing many of his younger patients "grow up" with my practice. They have become not only a part of his practice but also his friends.
Dr. Danielle Cooper
Dr. Cooper has been practicing optometry since 2016. She completed her Bachelor of Science at Nova Southeastern University and received her Doctorate in Optometry at Illinois College of Optometry, where she received the Eschenbach Award for Excellence in Low Vision. She then completed an Optometric Residency in Primary Care and Vision Rehabilitation at Minneapolis Veteran Affairs Health Care System.
Dr. Jerin Joseph
Dr. Jerin Joseph is no stranger to the field of eye care. He has been practicing in the industry for over 6 years through various positions in the tri-county area. Dr. Joseph earned his Bachelor of Science in Microbiology at the University of Florida before achieving his Doctor of Optometry from Nova Southeastern University College of Optometry.
He is a member of the American Optometric Association and multiple Optometric Societies. Dr. Joseph specializes in diagnostic testing, ocular disease management including for glaucoma and macular degeneration, cataract surgery co-management, refractive surgery/LASIK co-managing, managing dry eye disease, and contact lens fitting. He is excited to get to know new patients, continue to serve existing patients, and provide excellent optometric care.
Dr. Joseph loves to enjoy his free time just as much as he enjoys providing quality eye care to his patients. During his time off you can catch him jamming on the drums with his band, working on his classic/late model muscle cars, or pursuing real-estate. He loves to keep busy!
"Five Star" Eye Care
Premium Eye Care is the one-stop shop for all your vision care needs. Whether you're looking for a comprehensive eye test or treatment of eye disease—we've got you covered. We have well-trained doctors to examine and assess your concern and provide the right treatment. Times have changed and so have the methods of treatment. Today's vision care needs are far different from what they were a few years back. Premium Eye Care has a state-of-the-art Essilor cutting machine on site so we are able to cut a complete pair of glasses in 1 hour.*
We offer the latest eyewear collection in both style and functionality with hundreds of different name brand frames to fit any style and contact lenses from the biggest names. Due to the increase in computer usage over the past few years, people's visual needs are becoming more demanding. Premium Eye Care specializes in custom computer vision glasses designed to make your day more productive, comfortable, and headache-free.
Our Coral Springs office has serviced the North Broward area, including Coral Springs, Parkland, Coconut Creek, and Tamarac area, since 2008. We look forward to helping you attain your perfect vision.
*Some restrictions may apply on progressives, transitions, and sunglasses.
Our Vision
Serving the community with quality eye care with over 60 years of combined optometrist experience. Our vision is to provide high-quality eye care services and eyeglasses in a respectful, comfortable, and honest environment. Our patients are treated with respect and compassion as if part of our family. We look forward to serving you and your family for all your vision care needs while creating a healthy, long-term relationship with our patients.